SAVE THE DATE: LBC #19 7. April 2018
LONGBOARD CLASSIC #18
1. April 2017
THE WOODSTOCK OF SNOWBOARDING.
Herzlich willkommen.
Auch ACHTZEHN Jahre nach der ersten Eventidee, entwickelt bei Jacky im Restaurant Mittelstation in Stuben, treffen sich über 400 Freunde aus allen Teilen der Welt im "Stubner Snowboardhimmel" und zollen den Wurzeln des Snowboardens (oder Snowsurfing, Skiboarding) Tribut.
Thank you for keeping the spirit of snowboarding alive. See you on Saturday, 1st April 2017 (and thats no joke) , at the woodstock of snowboarding, in the winter of love.
Paul Gruber
Snowboard Enthusiast seit 1980
A TRIBUTE TO ... TOM SIMS
Thanks to Bob KLein and Mike Chantry!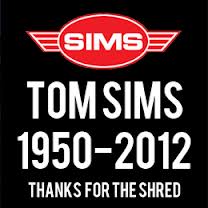 As a tribute to Tom Sims, we combined photos from the recent 30th anniversary of the first World Snowboarding Championships and very old footage of Tom and early Sims riders Scott Clum, Keith Kimmel, Terry Kidwell, Joel Gomez and Craig Kelly. This footage is as rare as it gets and fortunately Mike Chantry is happy to share it for this video.
Bob Klein
LBC & Snowboard Legend